Book Review: The Ghosts We Keep
This book contains descriptions of death and self-harm that may be triggering to some readers. A full list of content warnings can be found here.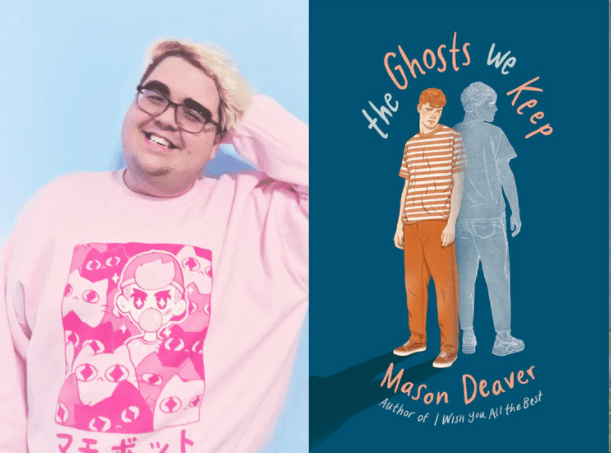 Raw and messy are probably the aptest words to describe Mason Deaver's The Ghosts We Keep, and maybe, that's how grief and coping with it is too.
Liam Cooper's life was not perfect, but at least it was ordinary, having its cherishable moments with some lows here and there. But as their brother is killed in a car accident, everything holding his life comes crashing down suddenly.
Liam's grief manifests in ugly ways: lashing out at those who were going through the same thing, withdrawing from people who genuinely wanted to be there for them, crossing boundaries and not recognising it until a lot later. At the same time, their friendships seem to be crumbling, they are dealing with occasional misgendering, and they are wondering if he ever knew his brother amidst the secrets they discover.
But as complicated as Liam's response was, it was this realistic portrayal that makes this book stand out, having the capacity to evoke a jumble of emotions (and probably make you sob.)
Deaver doesn't imply that everything turns out to be beautiful as time passes. Instead, they assure you that it is okay if it doesn't. And ironically, this sense of believability made this immensely difficult read one of the most hopeful books I've ever read.