5 Self-Care Books You Should Read This Winter
Self-help books are sometimes seen as bogus. But as winter approaches with a long-awaited break, you can take the time to care for yourself in whatever way you may need and give them a try. This list of books includes works that are relevant and entertaining, and might just be the push you need to better yourself.  
The work of self-improvement is not easy by any means, but it's certainly a journey and undertaking well worth it. Our one life can be incredibly impactful to those around us – only if we take the time to reflect, grow, improve, and remain intentional.
1. Girl, wash your face: stop believing the lies about who you are so you can become who you were meant to be.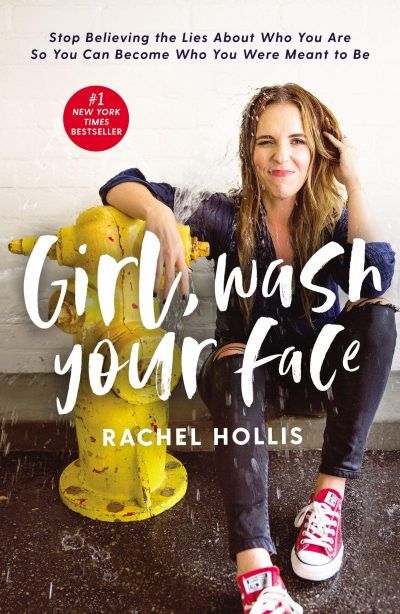 Do you ever suspect that everyone else has life figured out and you don't have a clue? If so, Rachel Hollis has something to tell you: that's a lie.
A well-established business and community guru, Hollis uses her wildly-relatable humor and honesty to remind us who we really are and teach us to pursue our truest selves with passion and grace. This is a must-read for anyone who has ever thought that they aren't worth the dreams they have. Drawing from her many real-life encounters, Hollis presents a guide to becoming a joyous, confident woman by breaking the cycle of negativity and burnout and pursuing a life of exuberance.
2. The Little Book of Lykke: Secrets of the World's Happiest People.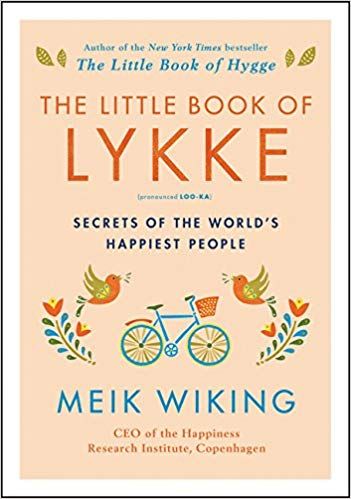 Do you know how to find a little Lykke in your life?
The Danes are some of the happiest people alive, and this book explores six reasons as to why with super applicable steps to Lykke up your hygge-d life. Nobody knows more about happiness—what the Danes call lykke—than Meik Wiking. But he believes that while we can certainly learn a lot from the Danes about finding fulfillment, the keys to happiness are actually buried all around the globe. In this captivating book, he takes us on a treasure hunt to unlock the doors to a good life. From how we spend our precious time to how we relate to our neighbors and cook dinner, he gathers traditions, anecdotes, and tips from the very happiest corners of the planet. This is the ultimate guide to how we can all find a little more lykke in our lives.
3. Grit: The Power of Passion and Perseverance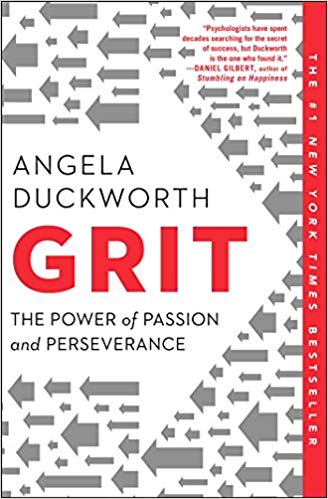 Did you ever think that the secret of striving to succeed is not talent, but a special blend of passion and persistence Angela Duckworth calls "grit?"
The daughter of a scientist who frequently noted her lack of "genius," Angela Duckworth is now a celebrated researcher and professor. It was her early eye-opening stints in teaching, business consulting, and neuroscience that led to her hypothesis about what really drives success: not innate talent, but a unique combination of passion and long-term perseverance. In Grit, she takes us into the field to visit cadets struggling through their first days at West Point, teachers working in some of the toughest schools, and young finalists in the National Spelling Bee. She also mines fascinating insights from history and shows what can be gleaned from modern experiments in peak performance. Finally, she shares what she's learned from interviewing dozens of high achievers. This book, labeled "inspiration for non-geniuses everywhere", will give you the drive to succeed.
4. The Universe Has Your Back.
The world is scary, but faith is stronger.
Fact: the world is scary. There are so many things to fear. But, often right beyond that anxiety lies everything you've ever wanted – funny how that works. Gabrielle Bernstein has mastered the art of turning fear into faith – faith in yourself, in the power of love, and that it will all work out in the end. The lessons Bernstein presents help readers relinquish the need to control so they can relax into a sense of certainty and freedom in a world that all too often makes them feel utterly powerless. Bernstein says, "my commitment with this book is to wake up as many people as possible to their connection to faith and joy. In that connection, we can be guided to our true purpose: to be loved and to spread love. These words must be our mission. The happiness, safety, and security we long for lies in our commitment to love." They'll begin to feel a swell of energy move through them, find strength when they are down, have synchronicity and support when they're lost, have safety in the face of uncertainty, and have joy when they are otherwise in pain. Follow the secrets revealed in this book to unleash the presence of your power and know always that The Universe Has Your Back.
5. Resilient: How to Grow an Unshakable Core of Calm, Strength, and Happiness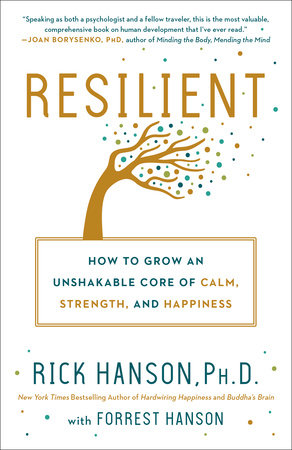 These days it's hard to count on the world outside. So it's vital to nurture internal traits like grit, gratitude, and compassion — the keys to resilience and to lasting well-being in an ever-changing world.
True resilience is much more than enduring terrible conditions. We need resilience every day to raise a family, work at a job, cope with stress, deal with health problems, navigate issues with others, heal from old pain, and simply keep on going. Dr. Rick Hanson shows you how to develop twelve vital inner strengths hardwired into your own nervous system. Then no matter what life throws at you, you'll be able to feel less stressed, pursue opportunities with confidence, and stay calm and centered in the face of adversity. Warm, encouraging, and down-to-earth, Dr. Hanson's step-by-step approach is grounded in the science of positive neuroplasticity. He explains how to overcome the brain's negativity bias, release painful thoughts and feelings, and replace them with self-compassion, self-worth, joy, and inner peace.